Be My Quarantine? EP 02 Wouldn't You Rather?
EP 02 Wouldn't You Rather?
Co-Hosts: Catherine Yang & Jacqueline Chen
Guest: Caleb Amanfu
Audio Editor: Caleb Amanfu
Hi hi, we are back again! This week, we planned to frame our conversation through a few ice-breaker tasks. Though we thought this week's conversation would be light-hearted, we can't help but delve into some deeper discussions towards the end. You'll notice we quickly run out of time from our non-stop chatter. How do we ever get anything done? Don't worry about it, but we'll have to have a part 2 next week to get through the rest of the questions we had prepared. Check out our agenda for the night to see if you'd like to tune in.
Quarantine Recap:
First week of online classes.
A Piece of Media:
In this segment, each of us recommends a piece of media by giving a poor attempt at minute summaries. Media can range from films to books to songs.
Would You Rather?
Who would you rather be stuck in quarantine with?

Would you rather be an anonymous superhero or a famous villain?
Weekly Song Recommendations by Theme:
Caleb takes over this week's song recommendations with a short triplet of chill, relaxing, and though provoking tunes. What's the theme? Beyond the Mind.
Media Referenced:
Movies:
Millenium Actress, dir: Satoshi Kon

A Giant White Tower, dir: Satsuo Yamamoto

Mr. Fantastic Fox, dir: Wes Anderson
Highlight Movie Scenes: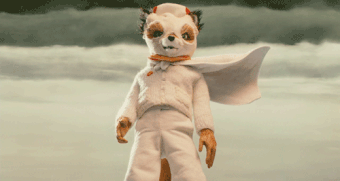 Songs:
Intro:
夏日漱石
Summer Cozy Rock
Orange Ocean
Outro (Recommended by Caleb):
Cudi Montage
Kids See Ghosts
Staring at the Fire
Mike Posner
Highlight Album Cover from this week's selection:


Quote:
"Love is a serious mental disease." - Plato